Central European Percussion Ensemble Brno
European competition winners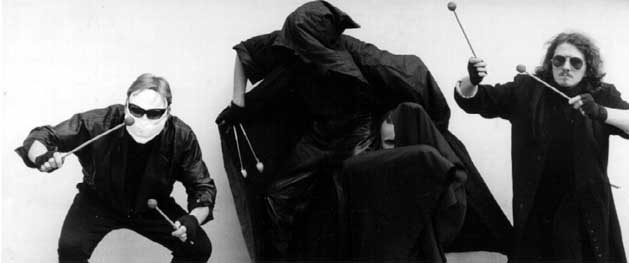 Introduction
This is a rare opportunity to meet the unique music ensemble DAMA DAMA, the only one of its kind in the Czech Republic.
The music they perform, written by members of the ensemble as well as by leading Czech and foreign composers for both traditional and very unusual percussion instruments, lies somewhere between contemporary classical, rock and world music.
Between 1990 and 1999 DAMA DAMA played 250 concerts in 47 cities and was present at 48 festivals and summer courses, at which they performed more than 80 world premieres. These activities resulted in 200 articles and reviews.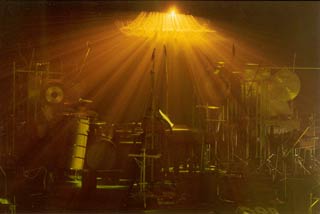 History ...
DAMA DAMA is an avant-garde percussion ensemble, the only one of its kind in the Czech Republic. It arose in May 1990 out of the percussion section of the orchestra Art Inkognito (1985-90). The founding members of the ensemble made successful appearances at the meetings of young composers in Brno from 1986-90, took part in the Prague Rock-Fest in 1988 and 1989, the Smetana Litomyšl Festival in 1989 and the Prague Jazz Days in 1990, and toured in Leipzig, Dresden and Mannheim.
Description ...
DAMA DAMA consists of four players who give premieres of most of the new Czech compositions for solo percussion. They are graduates of the Janáček Academy of Music and Dramatic Arts in Brno. DAMA DAMA also uses synthesizers, traditional and prepared piano, and special wind and string instruments at their concerts.
DAMA DAMA makes use of a wide and attractive assortment of instruments (hundreds of various percussion instruments are played) in all the compositions of its various programmes. Many of these instruments were invented by DAMA DAMA members Dan Dlouhý (who owns about 800 percussion instruments) and Adam Kubíček.
The concert programmes include pieces composed by members of the ensemble (mainly by Dan Dlouhý) and pieces by prominent contemporary Czech composers who work in association with JAMU, such as, for example, D. Forró, M. Ištvan, R. Ištvan, I. Medek, P. Novák, A. S. Piňos or V. Zouhar.
Prizes ...
Winners of the 1991 European competition of percussion ensembles in Enschede, Holland
Holders of the Czech Music Fund Prize 1992
Holders of the Czech Music Board Prize 1995
Discography - CDs ...
Iluminovaný koncert, Údolí lidí, 1999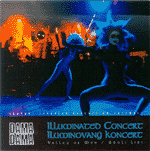 , 0
DAMA DAMA

PEHY 1994/0004-4, 1994
DAMA DAMA 2

Wolf Records, 1996
WORE 960003-2
DAMA DAMA 3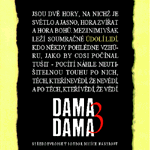 Wolf Records, 1997
WORE 970007-2
DAMA DAMA 4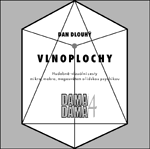 Wolf Records, 1997
WORE 970008-2
KONVERGENCE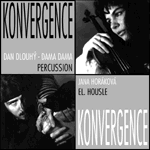 Wolf Records, 1997
WORE 970006-2
DAMA DAMA 1
Wolf Records, 1998
WORE 980012-2
SVĚT DAMA DAMA, Microsoft 1999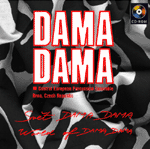 Wolf Records, 1999
WORE 990009-2
DAMA DAMA 7
Wolf Records, 1999
WORE 990011-2
DAMA DAMA 8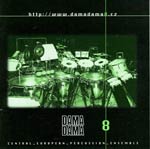 Wolf Records, 1999
WORE 990014-2
DAMA DAMA 9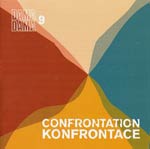 FT Records, 2001
A-63683/ FT0053 A
DAMA DAMA!,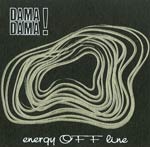 , 2001
DAMA DAMA 10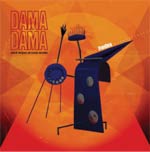 2000 Forza s.r.o., 2004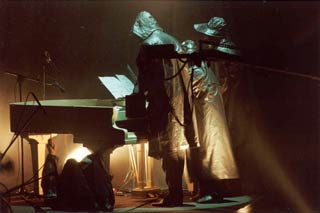 Media ...
Dama Dama regularly records for Czech Radio and Czech Television, as well as for broadcasting corporations abroad. Besides its appearances on Czechoslovak and Czech television programmes (including the independent stations TV Nova, Cabel Plus and Premiéra), four profile documentaries on the ensemble have been made (CST 1991, CT 1993, Cabel Plus and Premiéra 1995 and CT 1997). In 1994, DAMA DAMA participated in recording the soundtrack for the Czech film "America", based on the novel by Franz Kafka.
The ensemble has released two profile CDs and co-operated on CDs of compositions by Miloslav Kabeláč (8 Ricercari for Percussion Instruments, op. 51, PANTON 1993, 81 1146-2931) and Miloslav Ištvan (the composition Macroworlds, dedicated to DAMA DAMA, Studio Matouš MK 0029-2 131 – Classic Prize '96).
Current Activities ...
Among the ensemble's performance highlights in 1995 was the premiere of the composition "Sun Gate" for solo percussion and symphony orchestra by Vít Zouhar, as part of the Brno State Philharmonic Orchestra's subscription series, and a concert at the Prague Spring International Music Festival in May 1995. In October 1995, the ensemble performed at the Brno International Music Festival "Exposition of New Music" where DAMA DAMA presented Dan Dlouhý's evening-long audio-visual show "Wave Fronts".
In 1996, in addition to dozens of performances within the Czech Republic, the ensemble gave a concert during the Days of the Czech Culture in Jena (Germany), appeared at the gala closing concert at the International Composition Master Classes in Český Krumlov, co-operated with the well-known pyrotechnics ensemble Theatrum pyroboli (introduced in Czech TV's programme Tactum flaminis), appeared as guests on CDs with music by Czech composers, and made a series of performance recordings for radio and television.
During 1997, DAMA DAMA recorded three profile CDs - DAMA DAMA 3 and 4 and KONVERGENCE - and gave concerts at the International Music Festival in Wolfsburg (Germany), etc.
The most remarkable projects in 1998 were the multimedia show "The Valley of Men" in the Brno Boby Centrum opening the Exposition of Experimental Music - the "Moravian Autumn" International Music Festival recorded by Czech TV, and a performance at the festival of Czech culture Europalia 98 in Maastricht.
In 1999 DAMA DAMA performed three times at the "Prague Spring 1999" festival (a special concert in the Archa theatre, a performance in the Spanish Hall of Prague Castle as part of the Stockhausen's Gruppen For Three Orchestras, and Dan Dlouhý with the violinist Ivan Ženatý in the Rudolfinum hall). They issued three other profile CDs and are due to give two concerts at the "Warsaw Autumn" Music Festival.
For 2000, their plans include an exhibition entitled "The World of Percussion Instruments" from the collection of Dan Dlouhý (approximately 900 instruments), the performance by DAMA DAMA of Dan Dlouhý's orchestral composition for concert percussion and symphony orchestra and, for the tenth anniversary of the ensemble's establishment, CDs DAMA DAMA 9 (with the solo compositions of individual members) and DAMA DAMA 10 with compositions for symphony orchestra and percussion.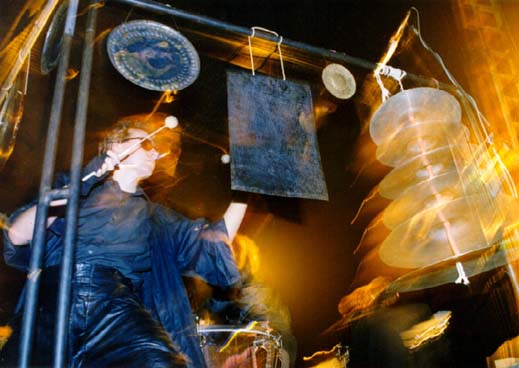 Contact Addresses ...